YouGarden Discount Codes 2023
All YouGarden discount code offers are shown below for November 2023.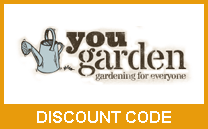 YouGarden
15% off all orders over £100 with code 15AFF100YG
Click Here To Use Code
Offer ends 7th Jan 2024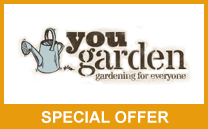 YouGarden
Grow your own fruit with this complete 6 Tree Mini Orchard Offer for £89.94
Click Here To See Mini Orchard Offer
Limited time only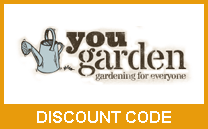 YouGarden
10% off any your First Order with code YGNEW10
Click Here To Use Code
Offer ends 7th Jan 2024
Click Here to View More YouGarden Special Offers
About YouGarden
YouGarden is a garden retailer based in Kings Lynn, Norfolk and was founded by Peter McDermott, Alan Henery and Martin Rowe. Their strap line is "gardening for everyone". The company belongs to Shopping @ Home Ltd.
They offer a fantastic selection of plants, fruit bushes and fruit trees. There's also helpful essentials for the allotment and garden including hanging baskets and accessories. Some lawn care products too !
Their apple trees are all selected to grow to a maximum of seven to eight feet high so that all the fruit can be handpicked. Grow your own delicious Cox's or Braeburns at a fraction of the price that you would pay in the supermarkets. They just need to be pruned and looked after and they will deliver fruit every year.
In the pear tree section take  a look at the conference pears trees , patio pears and Meeches prolific quince tree. Conference pears are ready to pick in September and can be rather pricey in the supermarkets. We recommend you add a few pear trees to your basket !
Where is the YouGarden Nursery ?
Their nursery is in 12 acres of Lincolnshire countryside. Some of the plants are grown here and many are potted on before being sold.
How to use a YouGarden Discount Code
The Feefo customer reviews are varied and overwhelmingly positive.
YouGarden often issues voucher codes so its always well worth checking here on Plot16 so see which ones will save you the most. There is also a Sale section to make extra savings along with your voucher code. The delivery charge is £5.99 but we often issue discount vouchers for Free Delivery.
Once you've chosen your gardening items and your ready to get out your credit card you click on to Your Basket where you will see a box labelled offer code/adcode. Enter your code and then select apply code. Its as simple as that and the savings will be shown.
Expired YouGarden Discount Codes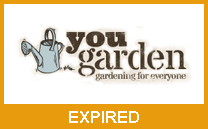 YouGarden
5% off all products
Click Here To Use Code
Offer ends 31st March 2014