Harrod Horticultural Promotional Codes 2018
All Harrod Horticultural working offers are shown below for October 2018.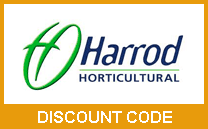 Harrod Horticultural
7% off with code HAR7
Click Here To Use Code
Offer ends 31st December 2018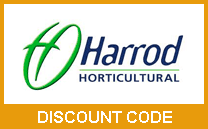 Harrod Horticultural
10% off fruit cages with code CG10
Click Here To Use Code
Offer ends 30th December 2018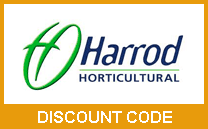 Harrod Horticultural
10% off Timber Raised Beds with code RB10
Click Here To Use Code
Offer ends 31st December 2018
Click Here to View More Harrod Horticultural Special Offers
About Harrod Horticultural
Harrod Horticultural was established in 2000 by Stephanie Harrod, a member of the Harrod family who had been trading since the 1950s. They are known for working with RHS gardens and you will see their products featured at Chelsea Flower Show. The company is a leading name in the gardening world and although initially known as a mail order company they are now well known for their ground breaking ecommerce site.
The company is a specialist in garden structures, fruit and veg cages and raised beds. Its parent supplies top sporting venues in the UK and around the world. With the cages the net protection protects against rabbits and birds.
Harrod is a strong advocator of organic gardening. Those items marked with FSC (Forest Stewardship Council have been created with wood from well managed and sustainable forests. The recycled cardboard used in packaging can be added to your compost heap.
How to use Harrod Horticultural promotional codes
There are always lots of discounts at Harrod Horticultural. Some of these codes are storewide but the stronger ones which are upwards of 10% discount are available against individual product categories. Gardeners and allotment holders will be specially interested in the frequent codes available on walk in cages and fruit cages.
Its web agency have helped the website become more deals orientated and the Special Offers page is worthwhile taking a look at. You'll be able to use your voucher on top of these special prices and make extra savings.
Once you've picked what you would like to buy you can then go to the Shopping Basket page. In the shopping basket underneath products there is a box labelled Promotional Code. Enter your promotional code and click apply and a message will let you know that the code has been accepted. You can then advance to the checkout and make your payment.
Expired Harrod Horticultural promotional codes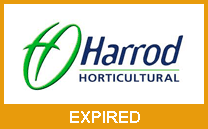 Harrod Horticultural
5% off all products with code GHDA05
Click Here To Use Code
Offer ends 31st March 2014