Homebase Discount Codes 2021
All Homebase discount code offers are shown below for March 2021.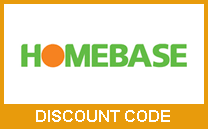 Homebase
Special offers on BBQs – portable, gas and charcoal
Visit Website
Limited time only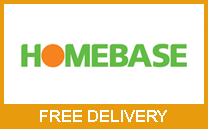 Click Here To View More Homebase Special Offers
About Homebase
Launched by Sainsbury's in 1981 in Croydon, the chain grew to 283 stores and was eventually acquired by Home Retail Group in 2007.  There are now 342 stores of which 15 are in Ireland. Homebase has a strong online presence and of note to gardeners is a forum called GetIntoGardening.
Homebase has recently rebranded and stores are being remodelled to look less functional and more emotional. The aim is to appeal more to women shoppers and not just to the male DIY consumer. With this in mind there is a greater emphasis on advice, information and How To guides.
There's also an increase in exclusive brands. Habitat at Homebase is being added to many stores and buyers are being encouraged to shop the ranges from Jamie Oliver and Laura Ashley.
How to use Homebase discount codes
Homebase is a member of the Nectar card scheme which offers discounts via a Loyalty Card. In addition Homebase also offers discounts to gardeners and from time to time there are some very strong deals.
For example 15% off any purchase or 20%/25% off certain product categories. During the gardening season we will also identify less advertised offers which we know are more relevant to our allotment and gardening visitors.
Delivery for smaller items is £3.95 and for larger items requiring 2 people the charge starts from £8.95.
If you have a Homebase discount code simply add your purchases to the Shopping Trolley. Find the Promotional Codes section stating if you have a promotional code please enter it here. Apply the code and proceed to the checkout.
Expired Homebase offers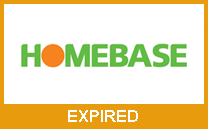 Homebase
15% off everything with code EXTRA15
Visit Website
Offer ended 17th Feb 2014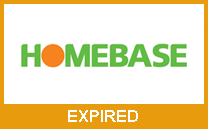 Homebase
15% off everything
Click Here To Use Offer
Offer ended 26th May 2014