Sarah Raven Discount Codes 2023
All Sarah Raven discount code offers are shown below for November 2023.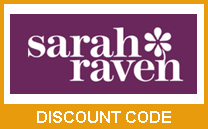 Sarah Raven
Save 15% off with Exclusive offer code
Visit website
Hurry – Exclusive Offer ends 30th November 2023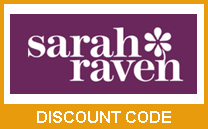 Sarah Raven
15% off when you signup to the Sarah Raven newsletter
Click Here To Signup
---
About Sarah Raven
The Sarah Raven brand epitomises gardening's growing popularity as a cool and vibrant lifestyle. Sarah has individually tailored her website so that when you are buying something from there you know that it is something that Sarah passionately believes in. SarahRaven products are beautiful and she also offers engaging courses for people keen to learn about gardening.
The Sarah Raven catalogue has a large collection of help and advice articles as well as "how to" guides to help you make the most of your garden. You can also find a wide collection of Sarah's recipes to make use of home grown produce.
Vegetable gardeners will be interested in the Veg, Salad and herbs sections. You can find expert guidance on what to sow and when. The seeds often have an associated YouTube clip on how to grow them, along with care tips, harvesting and cooking tips.
Take a look at Sarah's videos here https://www.sarahraven.com
Sarah Raven Discount Codes
| Offer | Discount / Voucher Code? | Valid until | Get Deal |
| --- | --- | --- | --- |
| 15% off | Sarah Raven Discount Code | 30th Nov 2023 | View |
| Free Delivery | Offer Code | 30th Nov 2023 | View |
How to use Sarah Raven discount codes
We like the latest sale promotions part of Sarah's site. It includes discounts of up to 70% off decorations, kit, seeds and things for your toolshed. You should also note that you can get hold of a Sarah Raven catalogue by filling out the catalogue request form.
So when you have a code for example 10% off, then simply go to the basket and find the section entitled Offer Codes. Simply type in your active code and click on Apply Coupon. Then proceed to checkout.
Expired Sarah Raven discount codes and offers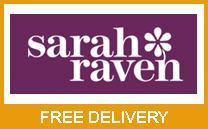 Sarah Raven
Free delivery with code
Visit website
Ended 15th May 2017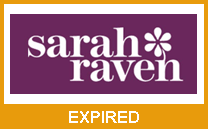 Sarah Raven
12% off with code PLOT1612
Visit website
Offer ended 31st December 2015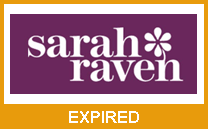 Sarah Raven
15% off with code GIVING
Visit website
Offer ended 29th November 2015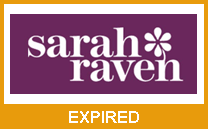 Sarah Raven
12% off any purchase with code  PLOT16SU
Visit website
Offer ends 1st July 2016